So he put in the drawers and now I could fill it all up! He is still going to add a shelf for me under the middle cabinets and two on either side, but I told him I was good for now!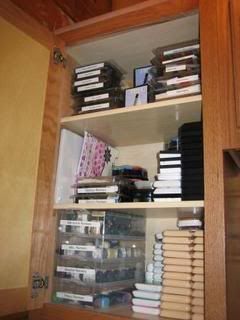 Upper left is all my full size ink pads and reinkers. I also have ink "essentials" in there and some alcohol inks too! I used my label maker and clamshell cases to divide and conquer all my supplies and treasures!
Upper right is Cuttlebug folders, Sizzix brass stencils and other supplies, beads, baubles and buttons! I bet you $100 that I move everything around at least a dozen times in the coming months!
Middle cabinets are the stuff I don't use a lot. Clay, paper clay, molds, pasta machine and various other "tools". There is also the spray sealants and adhesives that I rarely (ok probably never) use (and they will end up in the basement).
I took the drawer out so you could see in there, its the bottom left and it is full of things to alter and my photo box, well one of them and the scrapbooks that I own but have never done anything with..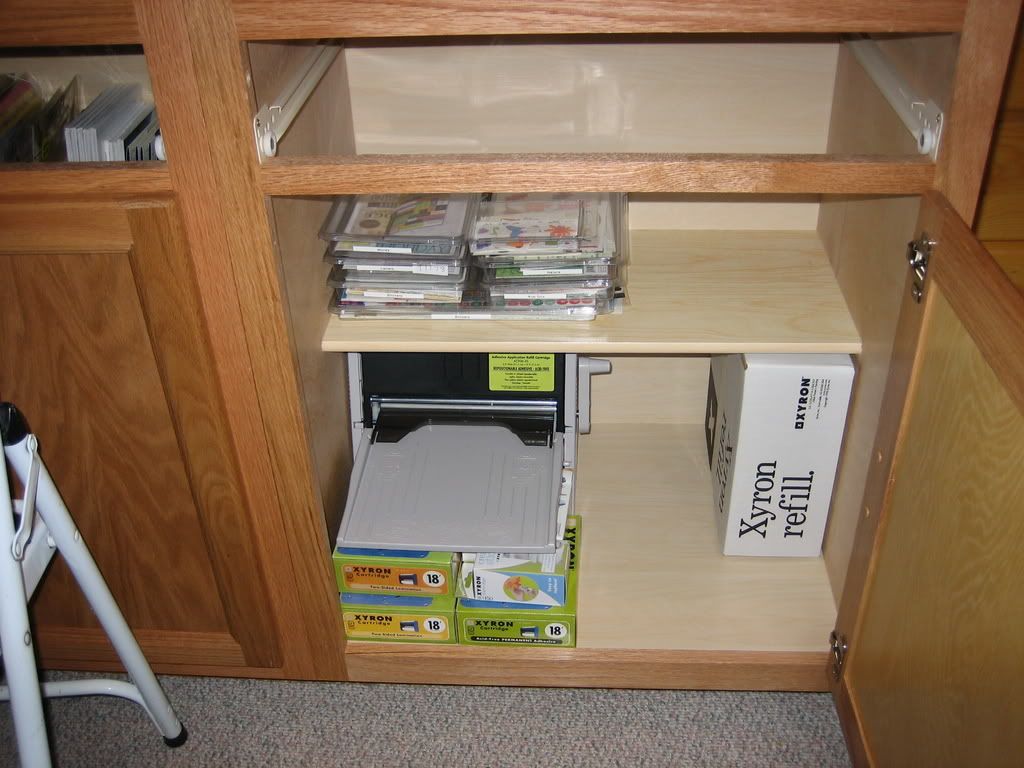 Bottom right is my xyron's and refils. Stickers and some empty shelf space! I will fill it in no time I am sure!
Finally, this is the counter top. I have started the painful process of sorting my ribbons. I have had these candy jars for about ten years, maybe longer but they look neat so its time to put them to use. I bet the work surface doesn't stay this clean.